Environmental Justice Bike Tour: Tuesday, July 19th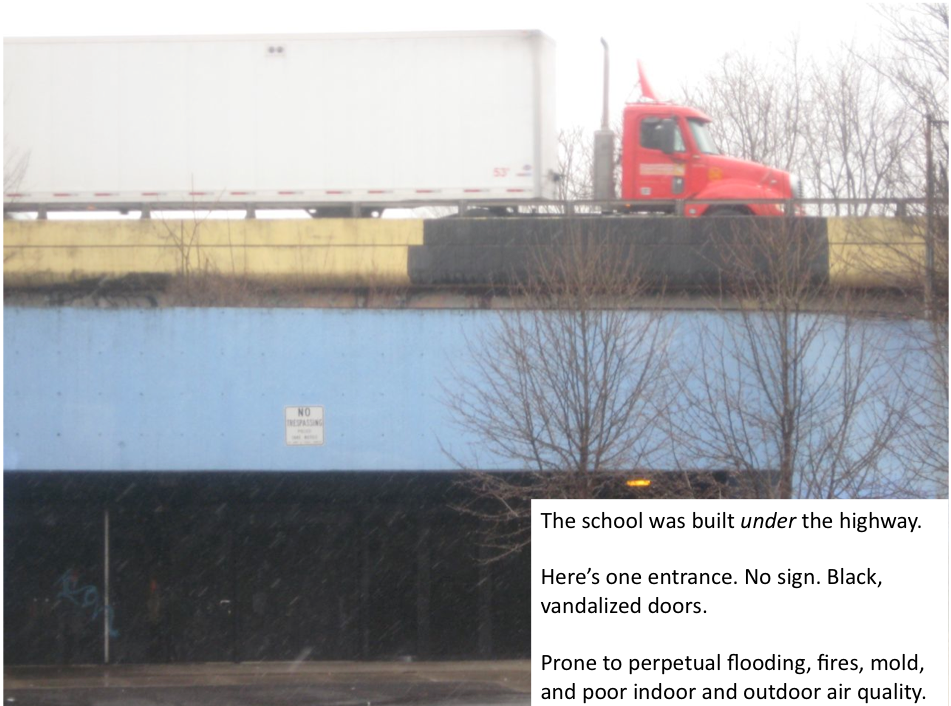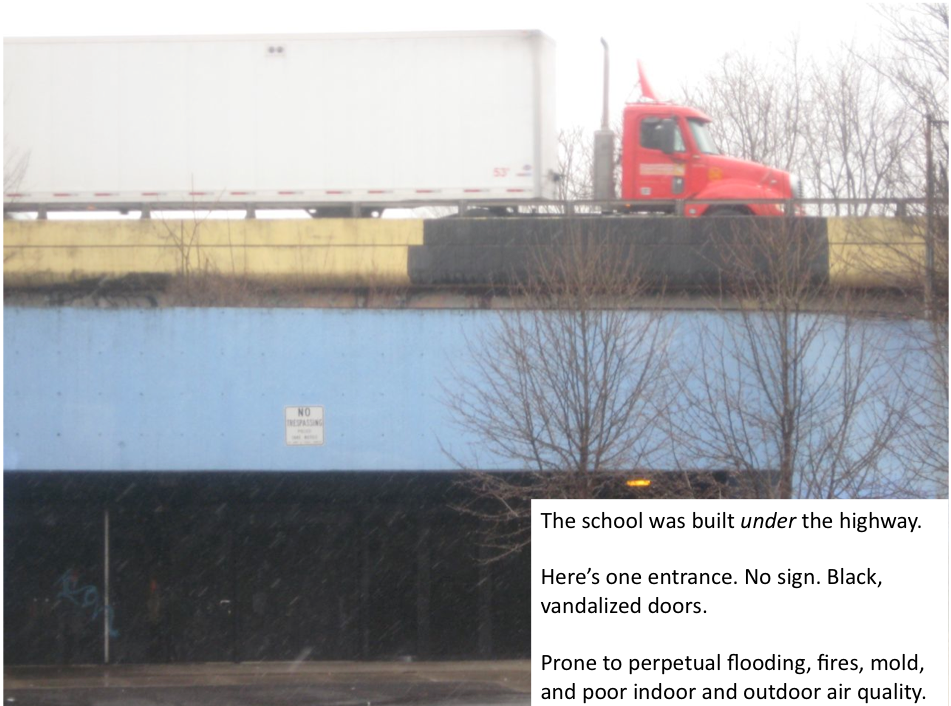 Sometimes the biggest things are the hardest to see. For me, environmental justice is about understanding the dramatic negative and disproportionate impact of the things around us that we tend to take for granted (highways, factories, school buildings, streetscapes, open space, retail, ads, etc.).
What impacts? You name it: health disparities, underachieving students, violence and crime, social alienation, and other crucial but less tangible impacts associated with low quality of life.
Why do we take our unjust surroundings for granted? Sometimes out of habit (if you've never known anything different, it's hard to imagine things could and should be otherwise), and sometimes because we feel powerless ("That bridge/factory/highway/etc. is huge, I couldn't possibly do anything about it.").
Decoding these huge features of our everyday lives and interpreting their impact does not come naturally. It's a skill, and it requires practice (see power analysis). Our next opportunity to practice will be on Tuesday, July 19th. We'll gather at Christopher's Package Store (2803 Main Street) at 12:00 pm (note new time). Loosely based on this photo tour and some rides we did last summer, we'll depart a little after noon.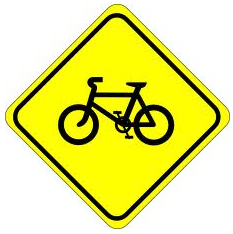 So far, our partners include a group of teachers from The Springfield Renaissance School and other Springfield public schools; and the grassroots group, Universal Community Voices Eliminating Disparities. We have also confirmed that Heidi Garrett-Peltier from the UMass Political Economy Research Institute will be riding with us and presenting her just-released research showing that bicycle infrastructure is one of the best ways to increase revenues and jobs for local businesses, reduce congestion, improve air quality, increase public safety, and improve health outcomes. We'll be announcing some additional organizational partners in the next few days.
And don't worry, there are some encouraging sites to see as well (like the community garden on Sanderson Street that is the same combination of sad and inspiring as the scene at the end of Life and Debt).
This aricle was written by Aron Goldman for the Springfield Institute.  Check out the original post here.