Beats, Antique, Sustainable Living Roadshow, and EarthThrives; Oh My!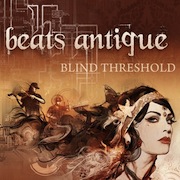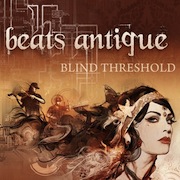 Saturday April 30, 2011 marked the return of popular musical act Beats Antique to the Pearl Street Ballroom. It also meant that the Sustainable Living Roadshow was in town. Yes, the two things are connected. When the two groups partnered up on this tour to spread the word about sustainable living across the country, Earththrives.com was there!
Earththrives.com found out about this amazing opportunity and was invited to table at the show and tell the audience a little about the work we do which also is about spreading the word!
With the encouragement of the screaming fans when Kirsten Bonanza of EarthThrives and Jesse Flo from Sustainable Living Roadshow came onstage it was obvious that the audience genuinely supported sustainability. And yes, we know they were also really excited to hear what was a wicked awesome show.
EarthThrives.com thrilled because more people in the Pioneer Valley now know about this site and will be visiting for all the latest and greatest green and sustainability news that is going on in their area.
Keep spreading the word!
Earththrives.com is your place to find Green and Sustainability related news, information, links and events in the Pioneer Valley.