What's a Co-Op?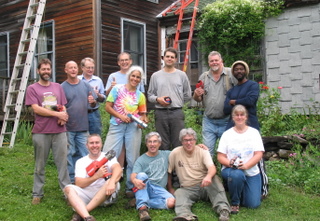 With the national economy changing in unprecedented ways, many people are exploring collaboration and investment that are more attractive for long term resource building. Whether a consumer, a member, or a donor, involvement in a cooperative can have community and wealth building components that put dollars into action on the local level and essentially back into your pocket.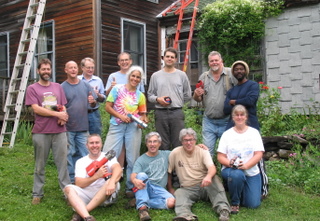 Joining a coop can be fun and easy.  It is a great way to become a part of a new community and learn about alternative ways of seeing and acting in the world. In addition, joining a coop is designed to help you spend less money!
The Pioneer Valley has many existing cooperatives.  A cooperative is defined by the International Co-operative Alliance's Statement as an autonomous association of persons united voluntarily to meet their common economic, social, and cultural needs through a jointly-owned and democratically-controlled enterprise.
The main objective of a cooperative is to provide some benefit to its members that they could not achieve as individuals– hence the idea of cooperation!  Democratic principles are a key pillar of cooperative associations, organizations and businesses, where membership means a vote to determine direction and action.The history of the co-op spans multiple time periods from the rural agricultural based society of Ancient Babylon to business cooperatives that have evolved out of the virtual age of online markets and software.  Through co-ops groups can purchase and share important equipment, space and resources that would otherwise be unattainable.  Some of the modern day cooperatives adapt new technology to the same principles by sharing software, consulting services and technology with members. Different kinds of cooperatives include:
Consumer, Producer, Shared Services & Worker
The Pioneer Valley is rife with all kinds of cooperatives.  Some are listed here for you to explore:
Massachusetts Woodlands Cooperative, LLC
Pioneer Valley Growers Association
Pioneer Valley Milk Marketing Cooperative
Many other cooperatives exist in our area, most of which are not listed on the web!
If you are interested in joining one of these cooperatives you should contact them directly and ask questions about the costs and benefits of membership.  Usually you will be asked to exchange a small annual payment and to participate in the democratic process in exchange for a range of benefits.  There are so many amazing possibilities in the world of cooperatives that you will almost definitely find one that interests you!